R & D, Quality management
We are supplying high quality and reliable products with advanced technology under strict quality management in our production.
Technology
Our products are produced by our historical experiences, advanced technology and strict quality control as well. We are aiming to produce safe and reliable products for our valuable customers and maintain active technological innovation.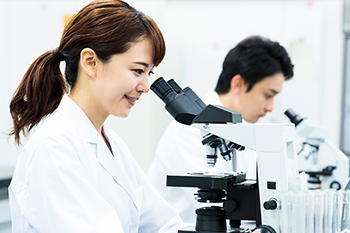 Products
We launched 'ENDORACTOR' and 'ENDORACTOR Type J', new ideal endoscopic sponge for retraction of small intestine. The product can be inserted from a trocar with diameter not less than 12mm and secures a good surgical field during operation once excluded and reduced the stress of surgeons.
There was a lot of presentations about this products and received favorable and positive response in the several conferences such as "The 65th General Meeting of the Japanese Society of Gastroenterological Surgery", "The 23rd Annual Meeting of the Society for Endoscopic Surgery" and "The 110th Annual Congress of Japan Surgery Society".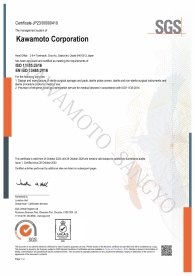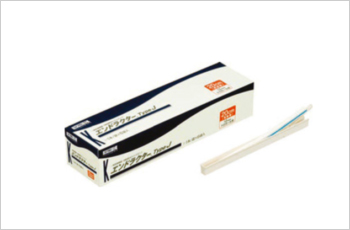 Quality Management